"We are thrilled to recognize La Mesa for putting kids first"
KaBOOM! CEO James Siegal
The City of La Mesa has another accolade to add to their growing list of reasons La Mesa is one of the best neighborhoods in all of San Diego County. Recently KaBoom! a national non-profit group which provides children with opportunities for active play recognized La Mesa, California as a "Playful City".
"The well-being of our communities starts with the well-being of our kids, and play is critical for them to thrive. It is our collective responsibility to ensure that all kids get the childhood they deserve filled with play." – Kaboom! CEO James Siegal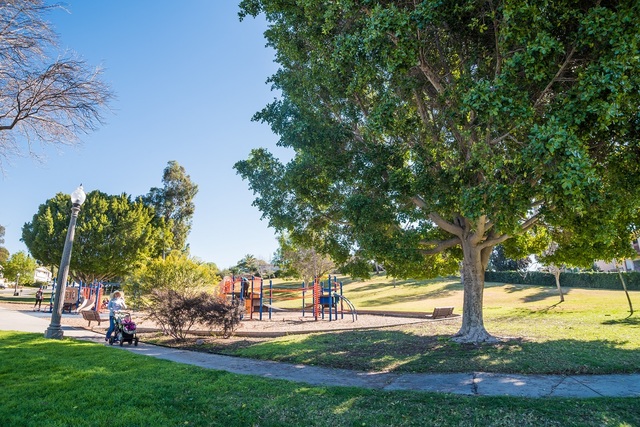 La Mesa boasts 14 parks managed by the city, each of these parks features various attractions from playgrounds to large grass areas perfect for hosting events. Spread throughout the city the parks department has ensured availability of great play and recreation areas for all of La Mesa's residents.
La Mesa also offers various banquet areas, wedding venues, and recreational facilities which hold classes and events to teach both children and adults.
Visit the City of La Mesa website for more information on finding the closest park to you! You can also reserve parks, view venues and find information on availability and policies.
If you are ready to make the move to La Mesa to ensure that your family has access to these great resources, then you need a realtor that knows La Mesa like Joe Omeara with THRiVE Real Estate.